Hello everyone once again. I'm back with another monthly wrap up post. This time, it will be for the month of January and the first ever wrap up I'm doing for the year 2019. I'm all hyped for this wrap up as it will probably be one of the best reading month. Since I did read a ton of books and mangas.
---
War Storm by Victoria Aveyard
★★★★
The first novel I finished in 2019 and this is also the final novel to 'The Red Queen' series. I marathon the series before my vacation and Japan and is only able to finish reading the final novel after I'm back from my holiday. Nevertheless, the final novel never fail to surprise me and 'War Storm' is a fitting final novel to the entire series.
---
This Is Where It Ends by Marieke Nijkamp
★★★
This is a novel with ton of potential but it is unable to shine. I feel that this novel is well written but it could have been better. The issue was discussed on just the surface level and more could have been done to touch it on a much deeper level, in my opinion. Nonetheless, I enjoyed reading this novel.
---
Cruel Crown by Victoria Aveyard
★★★★★
I've seen many poor reviews on Goodreads for this novel. But, I absolutely love this novella. I read 'Cruel Crown' after finishing the entire series of 'Red Queen' and I'm able to see how the two characters mentioned in this novel plays a huge role in the plot of the main series. I feel that readers should actually read this novella after finishing the entire series. That way, they will be able to better appreciate the two characters mentioned in this novel.
---
#fashionvictim by Amina Akhtar
★★★
I went into this novel without much expectations. I didn't expect this novel to take a "dark" turn but it did. #fashionvictim is an extremely dark novel. I'm still getting chills whenever I think about the plot of the novel. This novel is definitely not for the fainthearted.
---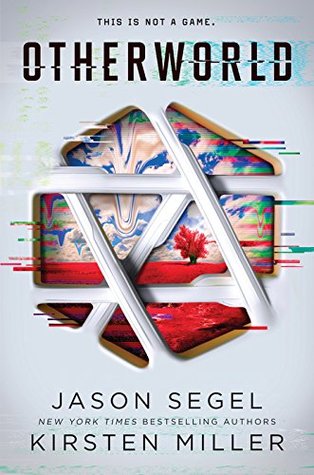 Otherworld by Jason Segel & Kirsten Miller
★★★★
This novel reminded me of a famous anime and light novel titled 'Sword Art Online', SAO for short. I thought that 'Otherworld' will be built on a premise which is similar to that of SAO and boy was I wrong. This novel is much darker and sinister than that of SAO. In fact, I would never want to play such a game.
---
Otherearth by Jason Segel & Kirsten Miller
★★★★
I wasn't able to hold myself back from getting the 2nd novel since the first novel did end with a cliffhanger, if my memory didn't fail me. Do correct me if I am wrong. Anyways, 'Otherearth' ended with a cliffhanger as well and I'm dying to get my hands on the 3rd novel in this series but I will have to wait until its release date. 'Otherearth' didn't suffer from the 2nd novel syndrome and, is in fact, better than the first novel.
---
Suicide Club by Rachel Heng
I'm not going to give a rating to this novel since I did DNF, did not finish, it. This novel dwells on pretty dark topics, as you can tell from the title, and it did not sit well with me. I couldn't bring myself to continue on with the novel. Furthermore, the plot and storytelling pace is pretty slow.
---
Sadie by Courtney Summers
★★★★★
'Sadie' is an extremely well written novel. I wonder how I didn't pick this novel up sooner. In my opinion, this is a must read novel. I don't think I will ever stop raving about it. The plot is well written, the characters are unique and one of a kind, the world building is exquisite. I can't ask for anything better.

---
When We Were Young by Anna Benoit
★★★
I was frustrated for majority of this novel. Frustrated at the characters in particular. Frustrated at the choices they made in life though they clearly know the consequences of their actions. It is like hitting yourself on your head and pretending that all is fine. I have to say that the author did a wonderful job at writing the characters, since they did manage to piss me off.
---
Eliza and Her Monsters by Francesca Zappia
★★★★★
This is another extremely well-written novel. I was able to relate to the characters in this novel and the emotional turmoil which I experienced while reading it is just, wow. I'm unable to express how good this novel is in words. 'Eliza and Her Monsters' is another must-read novel, in my opinion.
---
That is all the novels I've read in January. Wow, 10 novels. That is definitely an achievement. Hopefully I will be able to read just as much books over the year. Now, I will be going into the mangas I've read in January.
---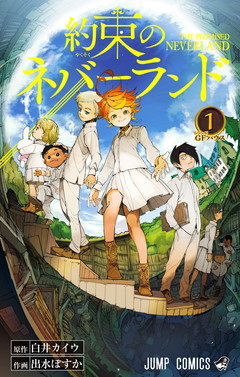 The Promised Neverland (Yakusoku no Neverland)
★★★★★
I marathon volume 1 to 13 in one sitting after watching the first episode of the anime. This anime and manga is probably going to be the next 'big thing' in the anime community. It certainly lives up to its expectations and it even surpasses the expectations I had for this manga initially. This manga is good, extremely good. But, the anime is way better. The mystery, suspense and horror aspects are better illustrated and performed in the anime as compared to the manga. For readers or anime lovers out there, I highly recommend this series. However, this anime or manga is not for the faint-hearted. Considered yourself warned.
---
All in all, January was a good reading month for me. I managed to read a total of 23 novels/manga. Hooray for my achievement. *pats myself on the back* How was your reading month?