Hello to all my readers out there. 2018 is coming to an end and 2019 is approaching soon. I've recently just started to read again over the winter break and here I am, in Japan, doing a final wrap up for the last reading month in 2018. I would probably do a wrap up for the year of 2018 too but that will be done after I'm back from my holiday.
December has been a really good reading month for me. I was in a huge reading slump from reading all the monstrous textbooks in University and I was afraid that I was too burnt out to even pick up a novel over the winter break. Thankfully, Marie Lu's novel 'Wildcard' got me out of the reading slump and got me the drive to power my way through this month.
---
Wildcard by Marie Lu
★★★★★
The first novel I read to kick start my winter break and also the novel which got me out of my reading slump. Marie Lu's novel never fail to surprise me. This novel is a perfect ending to the duology and I can never ask for anything better. Definitely a 5 stars read.
---
Legendary by Stephanie Garber
★★★★★
Another 5 star read again! I loved 'Caraval' a ton and 'Legendary' is equally as exciting as the 1st novel in the trilogy. I'm thrilled to be able to enter the world of magic and games once again. Tella is one hell of a female protagonist and I would love to see more of our 4 main characters in the final novel, 'Finale'.

---
Storm Raven by K. Hanson
★★★
I was intrigued by the synopsis and decided to pick this novel up. Though the 'Storm Raven' did capture my attention span for the majority of the story line, the plot didn't exactly blow my mind away. On the whole, this was an enjoyable read.

---
Sword Art Online, Volume 09: Alicization Beginning by Reki Kawahara

★★★★★
Hands down, another 5 stars. I've wanted to read this novel before the anime came out but I never managed to find the time to sit down and read the light novel in 1 sitting. Nonetheless, I finally managed to read the light novel and I must say that it is more detailed than the anime. I'm sure those who have read the light novel would agree with me as well. I'm dying to get my hands on the subsequent volumes of the Underworld arc now. Hopefully I wouldn't be too behind on the light novel when I do managed to get the other volumes in this arc.

---
Smoke in the Sun by Renee Ahdieh
★★★★★
I love Renee's writing ever since I picked up 'Flame in the Mist'. Her storytelling is superb and never fail to blow me away. 'Smoke in the Sun' is not an exception too. I love the olden Japan landscape with all the samurai and castles. I love the characters and most importantly, I love the plot.

---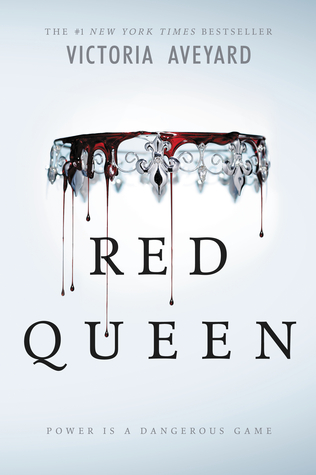 Red Queen by Victoria Aveyard
★★★★
This novel has been on my 'to-read' list for ages now. I'm glad that I finally decided to pick it up. The writing is easy to get into and the world is so beautiful and saddening at the same time. The characters are each special in their own way and Mare never fails to surprise me.

---
Glass Sword by Victoria Aveyard
★★★★
'Glass Sword' definitely didn't fall under the category of 'second book syndrome'. This novel is full of action and character growth. There is a favourite character that I love in this novel but I'm unable to reveal his name as it will be a spoiler. For those who are curious, you can read my book review which will be up in the future.

---
King's Cage by Victoria Aveyard
★★★
'King's Cage' fail to live up to the expectations of the first two novels in this series. The plot is slow to kick off and a majority of the novel focuses on Mare time in *ahem*, no spoilers. I would have hoped for more action-packed scenes but there isn't as much. Nonetheless, I'm still looking forward to the final novel in this installment.